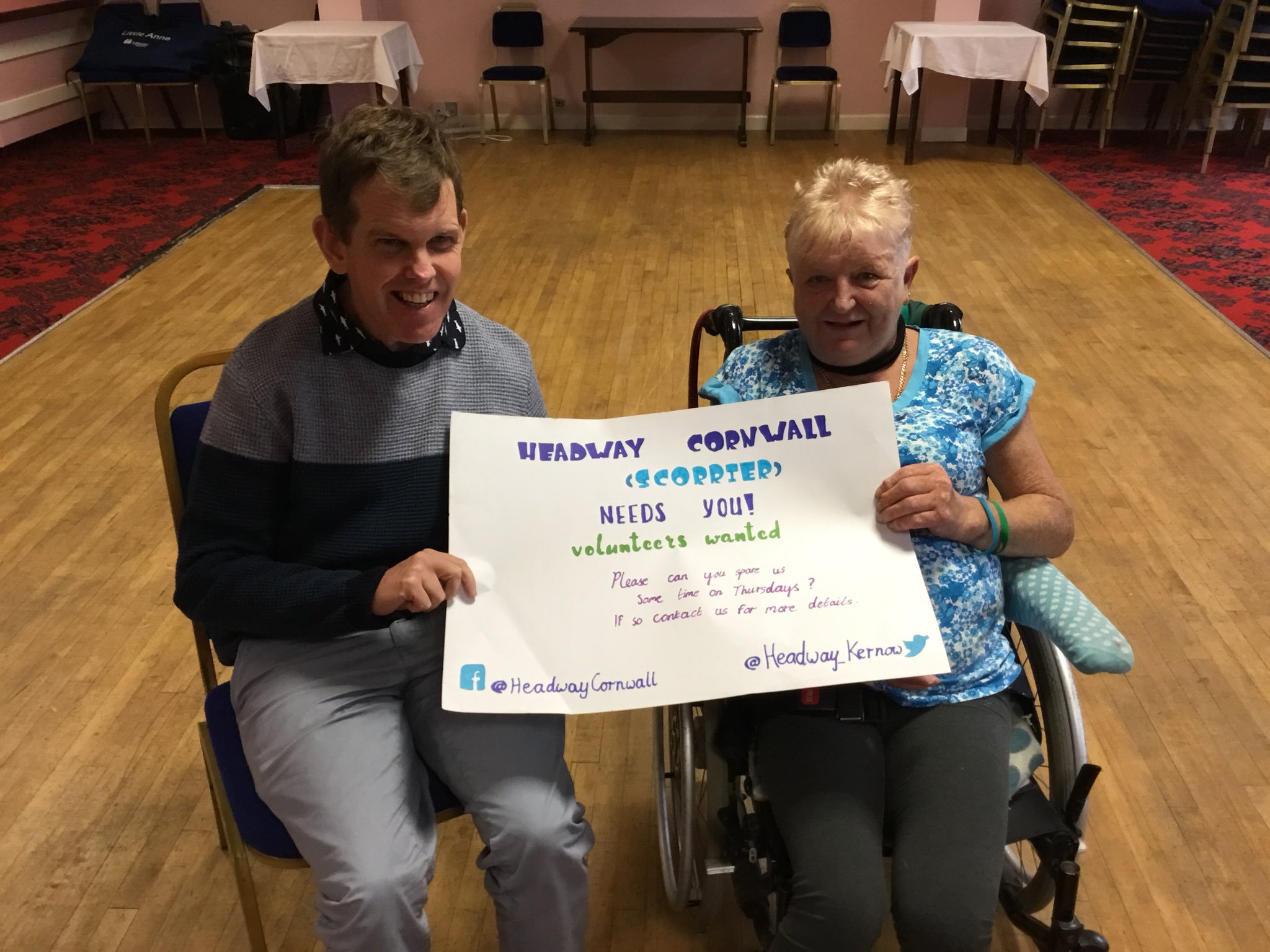 Details on how you can help us to provide much needed support
How you can help
Like any Charity, we rely heavily on the support and generosity of people like you.
Our Trustees and volunteers all give their time to support and we are always looking for more people to join us. If you are interested in becoming a Trustee or a volunteer, please contact us via the Get in Touch page. We would love to hear from you.
Making a donation
There are lots of ways you can support us to help people with acquired brain injuries or who are dealing with the effects of a stroke. You could take part in an event and fundraise on our behalf, volunteers at one of our centres, or make a direct donation using the details below.
There are also many occasions when it can feel right to share what you have with charities like Headway Cornwall. From celebrations like weddings, religious festivals, or anniversaries to gifts in memory of a loved one. There is some useful guidance on leaving gifts to charity in your will on the GOV.UK website.
Every donation makes a huge difference and you can rest assured that every penny we receive is spent directly on providing much needed support to people in Cornwall with acquired brain injuries.
Donate via post
Please send donations by cheque or postal order to;

Headway Cornwall
c/o Anson Care Services
Cardrew House
Cardrew Industrial Estate
Redruth
Cornwall
TR15 1SP
Donate via Paypal
Please use the button below to send your donation to us via Paypal.
Our future plan
Whilst we are currently a relatively small service, we have big ambitions. Currently nearly 4000 people are treated every year in Cornwall for all forms of acquired brain injury. Our local NHS services are fantastic at supporting people and their families through treatment, but they simply do not have the funding or capacity to provide ongoing support indefinitely.
Headway Cornwall is the only service that exists in Cornwall to offer any kind of support to brain injury survivors following their discharge from the NHS, and we are all too aware that support will be a lifelong requirement.
Cornwall is one of the only Counties in the UK that does not have a dedicated facility and we are embarking on a journey to correct this, with our ambitious plans to create Headway House in Cornwall, a dedicated rehabilitation centre.
We know it will be a long journey to get a dedicated centre here in Cornwall, but we also know that it will be vital to the lives of current and future brain injury survivors to be able to offer a full range of services to people in Cornwall.