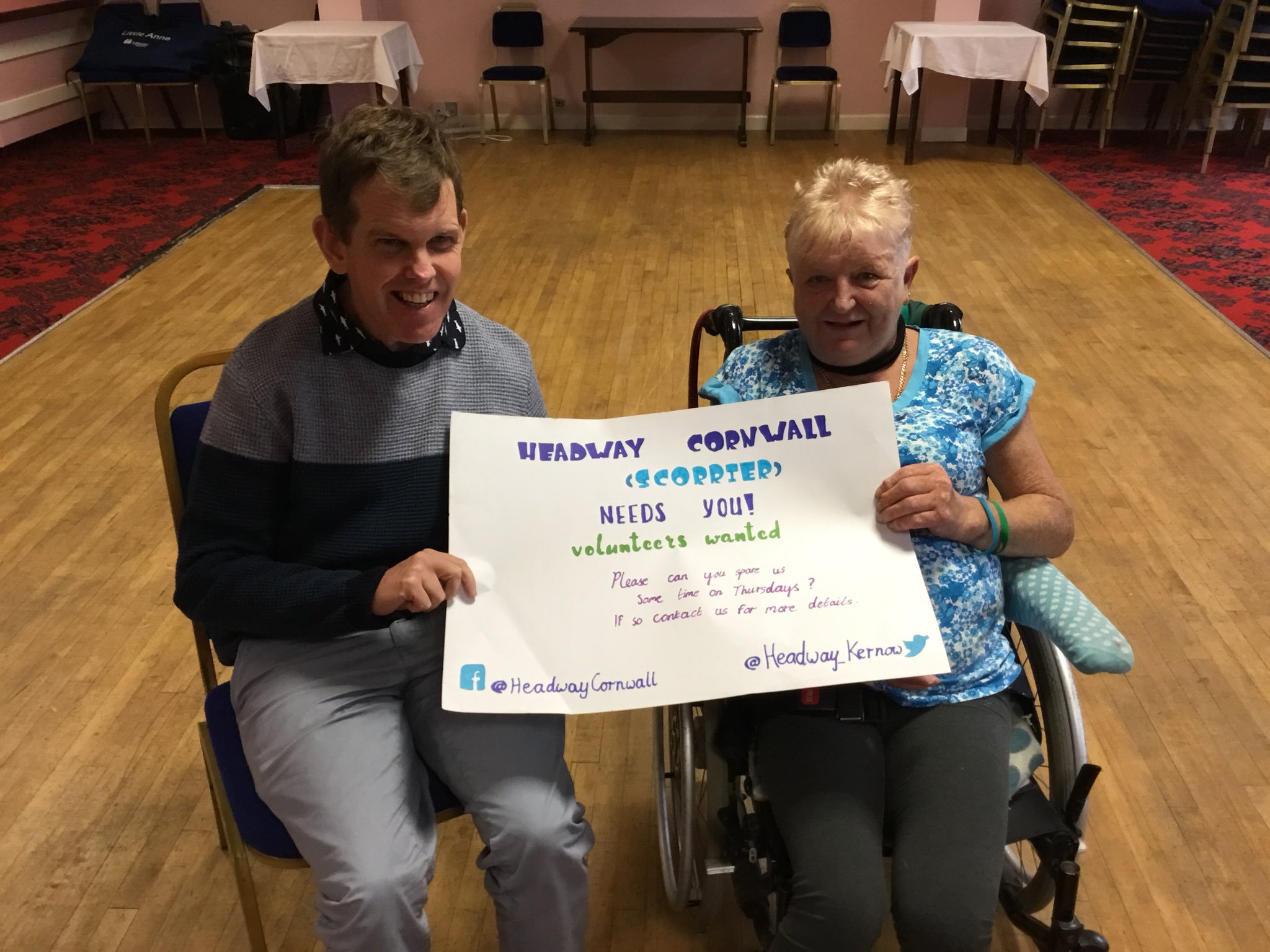 Activities and support to assist with rehabilitation
How Headway Cornwall can help
Headway Cornwall is the only organisation in the county dedicated to supporting adults with Acquired Brain Injury, their families and carers.
It can be hard to measure the impact that a service like ours can have, as acquired brain injuries are such a personal thing affecting people in so many different ways.
The effects of an acquired brain injury are likely to have complex long-term problems affecting their personality, their relationships and their ability to lead an independent life and can affect a person physically, mentally, emotionally, socially, or behaviourally. We aim to tailor the service that we provide around the needs of an individual.
Even with good rehabilitation, support and help in the community, survivors and their families are likely to face uncertain and challenging futures.
We offer counselling and signposting as well a range of activities to support our client's rehabilitation.

---
Physical
wellbeing
---
Physical Health and Wellbeing
Everyone benefits from appropriate exercise, resulting in increased self-esteem and self-confidence, also reducing re-admission to hospital.
Each location will provide a range of exercise programmes and individuals will be encouraged to participate once their capability has been assessed.
This may include activities such as ball games or pilates.

---
Mental
wellbeing
---
Mental Health and Wellbeing
A sense of well being improves everyone's ability for self-management as well as their sense of self-respect and feeling in control.
It enables people to feel they are capable of achieving more and so encourages a sense of initiative. The programmes will include access to complementary therapists.

---
Games
& fun
---
It's not all work, work, work
Cognitive stimulation over a sustained period of time is essential for a person to maximise their potential and capabilities.
Some of our most popular activities are the games and competitive activities that help strengthen a range of different cognitive functions.

---
Arts &
crafts
---
Expressing your creative side
The benefits of art therapy are wide ranging and include fine motor skills, planning, patience, and concentration, as well as providing some calm and quiet time for our clients.
Art can be a great creative outlet, either to rekindle old skills or learn entirely new ones.

---
Social
activities
---
Reducing social isolation
Headway's own research shows that more than 70% of brain injury survivors have seen deterioration in their social life following brain injury.
One of the key functions of our sessions is provide a social outlet for people to meet people, make friends, and have some fun.