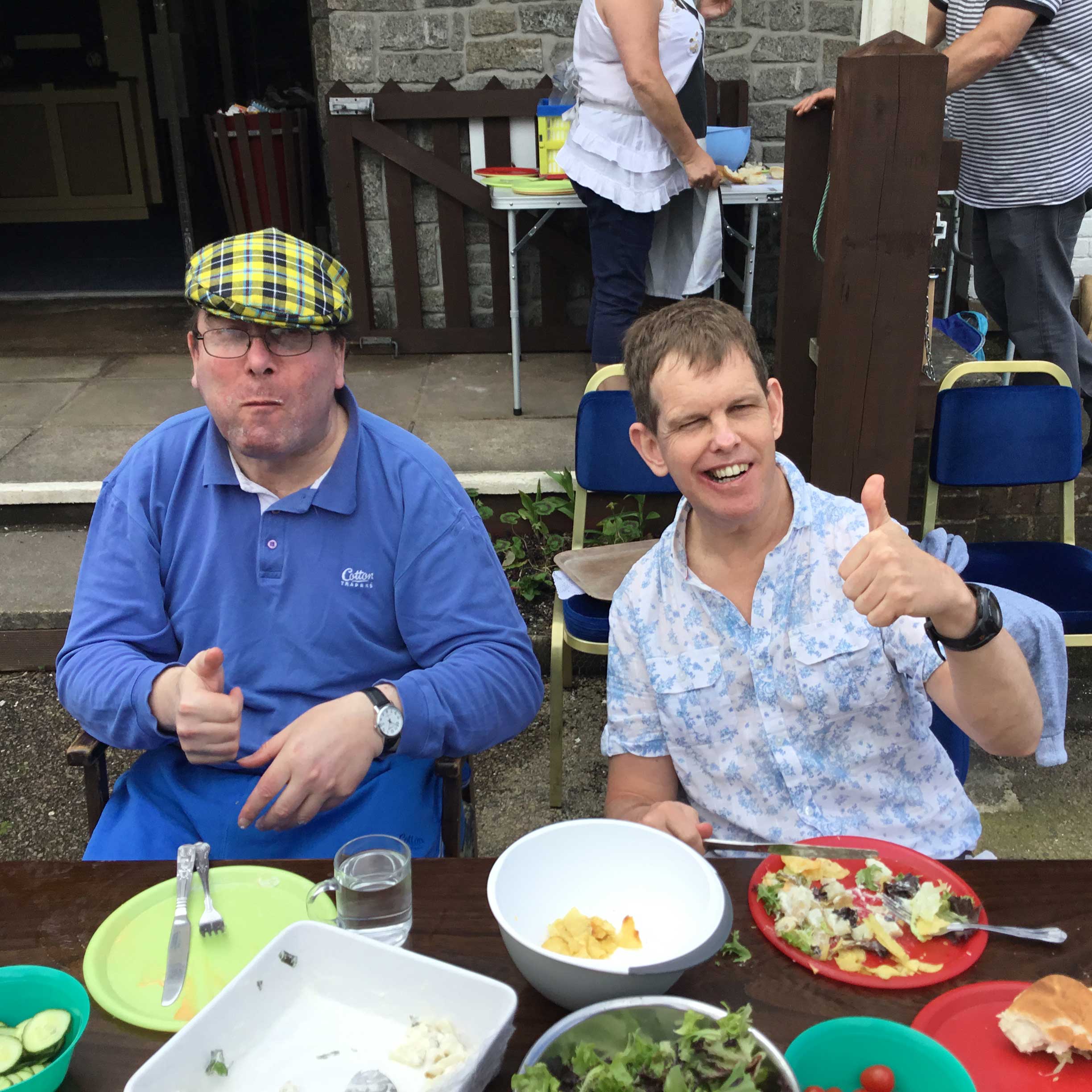 We provide meaningful activity and support to people with acquired brain injuries
About what we do.
Our service aims to assist our attendees to increase their self-esteem, self-confidence, mental and emotional well being, relieve stress and isolation, and to encourage physical rehabilitation. There are opportunities to widen their horizons, try new hobbies and learn new skills.
We provide meaningful activity and support at our two main Centres in Lostwithiel and Scorrier.
Drop-in facilities for Service Users, family members and carers at all of our Centres.
Telephone and online support, information and advice.
Home and hospital visits
At our centres a cognitive and behavioural assessment is completed and an individually tailored action plan is created, which is kept under review.
A Service User led programme of activities with goal setting is planned.
Where appropriate input from friends, family and carers who can also give much needed support.
Problems encountered following a brain injury:
High partnership/familybreakdown
Loss of income
Children's instability
Social isolation
Increased drug and alcohol abuse
Depression and loss of confidence
Physical, emotional and mental problems
Potential downward spiral
The history of Headway Cornwall.
1989 Headway Cornwall was established at Tehidy Hospital with Dr Chris Evans
1995 Moved to Lostwithiel School
2000 Moved to Lostwithiel Community Centre
2010 New Centre opened in Truro
2013 Truro group moves to Scorrier
We make a daily charge for attendance at one of our activity/ support centres, which includes all therapies or tutors provided, lunch can also be provided at an extra cost. Please call for full details.
There is no charge to access our drop – in facility or for an initial home visit.