Providing support & rehabilitation to people with acquired brain injuries in Cornwall
Our service will be reopening in June 2022.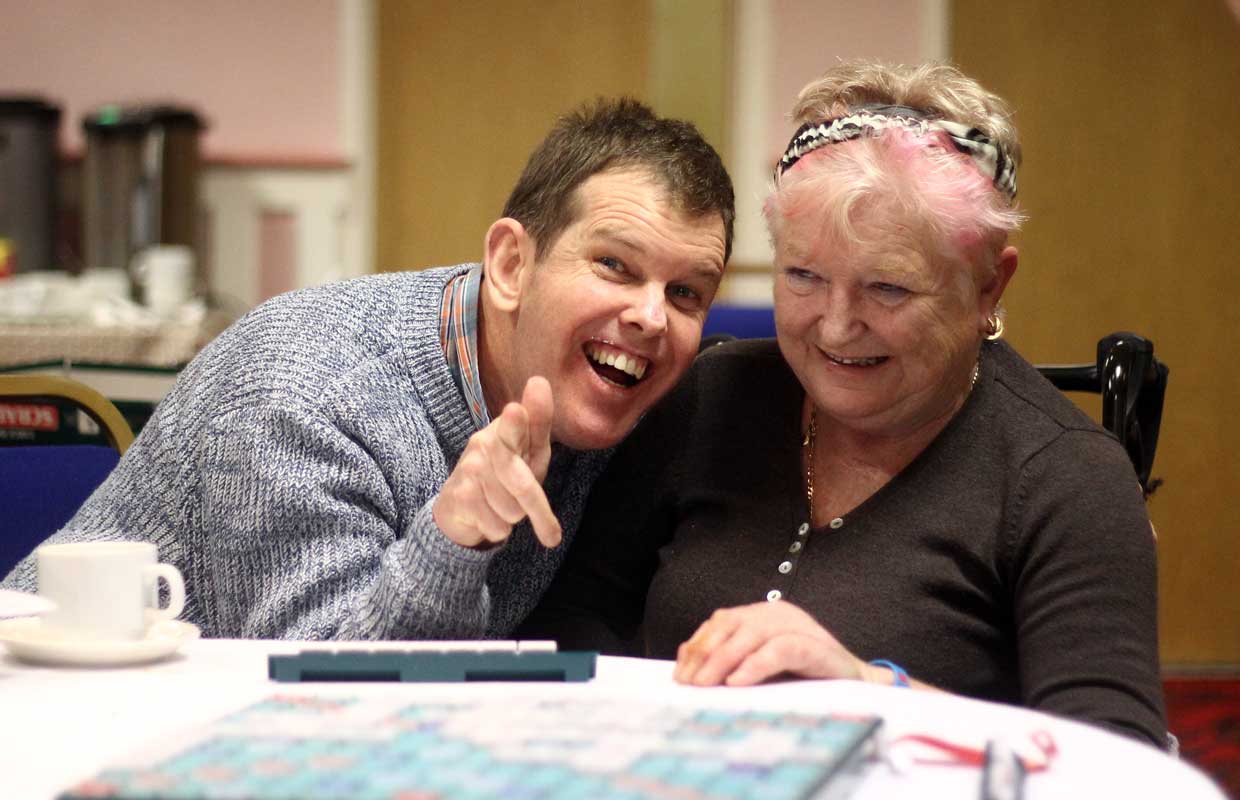 COVID-19 Update 2022 - reopening soon
Headway Cornwall's day service has been closed throughout the Covid-19 pandemic in order to keep our vulnerable community safe.
We recognise that the pandemic is still not over, but with sufficient access to vaccines and sensible infection control precautions, we are starting plans to reopen our day service so that the people of Cornwall with acquired brain injuries can once again socialise and engage in face to face activities.
We hope to be open again in our new home during June 2022.
HOW HEADWAY CORNWALL CAN HELP
Our service aims to assist our attendees to increase their self-esteem, self-confidence, mental and emotional well being, relieve stress and isolation, and to encourage physical rehabilitation. There are opportunities to widen their horizons, try new hobbies and learn new skills.
We provide meaningful activity and support at our two main centres in Lostwithiel and Scorrier.
Drop-in facilities for clients, family members and carers at all of our centres.
Telephone and online support, information and advice.
Home and hospital visits
Your support powers our service. Every pound raised or minute of your time given helps us make a massive difference to the lives of brain injury survivors, their families and carers.
If you are interested in joining our team of volunteers, we would love to hear from you. We have centres operating in the Lostwithiel and Redruth areas. Training and DBS checks will be provided and we are happy to pay reasonable travel expenses.
If you are looking to donate or fund-raise for us, please visit our Support Us page for more information on the many ways you can help.
The Support Us page also includes info on our plans for "Headway House", a dedicated rehabilitation centre here in Cornwall.
Headway Cornwall was filmed as
part of
Comic Relief
2019
As part of the launch of Comic Relief 2019, the BBC came to our Scorrier centre to see how we are using the funding to help people in Cornwall dealing with acquired brain injuries.
There was a real buzz of excitement and those that were interviewed and featured had a wonderful time in front of the cameras
The film originally aired on BBC spotlight on the 30th January 2019 and can be viewed here thanks to the kind permission of the BBC.